The Guest List: The Sporadic Chronicles of a Beginner Blogger: Volume 2
The Guest List is thrilled to have its first ever returnee, the magnificent, the lovely, Zoe from The Sporadic Chronicles of a Beginner Blogger! If you don't already follow/subscribe to her brilliant blog, I must insist you do so immediately. There's no shortage of interesting, funny, informative posts that differ vastly in topics. Additionally, there's always a few ingenious blog-a-thons that find their way into Zoe's posts. Which brings me to my last compliment, Zoe is as punctual as they come. So whether you're looking for something challenging, laid-back, or hilarious, you'll never be disappointed!
The Guest List is always looking for future contributors, so if you want to know how you can submit your very own list, here's how!
All you need to do is shoot me an e mail ([email protected]) with your name, website info (if you have one), and the topic you have chosen for your top 10. If I like what I see, I'll give you the all clear and you can begin composing your entry. Make sure to include a descriptive, yet brief introduction and a picture or clip for every entry in your top 10. Use my own top 10s and other Guest List entries as references. Then, send it back to me and we will discuss a date of publish!
I'm going to shift things over to Zoe now, enjoy!
****
So I am sure by now most of you know that I have something of a cape fetish…yes, I truly do. I won't even defend it, I will just state it as the fact that it is. I thought that I would take the time and compose a list of ten capes that thrill me and that I love, they're just splendid and deserve some recognition. This may not be the definitive list, but I truly do love seeing these on screen!
Superman:
I need to get fussy on this and point out that I mean this as Man of Steel. While the movie had its issues and what not, one of those issues was definitely not the cape that Superman dons. From the trailer I knew that I was just in love and that there were certainly no two ways about it. Red, graceful, rich, gorgeous… yes. Winner.
Darth Vader:
No way was Vader not going to make my list… I mean have you seen that cape? All black and swishy and dark side. I love it, really I do. He has one of the most awesome costumes ever, and that cape that just billows out, dark and threatening, sort of just makes it that much more awesome each and every time.
Erik "Magneto" Lehnsherr:
I find Magneto's cape to be very unique, something different, and I love the colours used in it. I thought his cape was really distinctive when he was younger (running at an angle). Later, when he is older, there are some really cool ones, including long black ones with red inners as well as full black ones… either way, Magneto has a seriously remarkable collection of capes.
The Witch King of Angmar:
A formidable character, no doubt, and one that had an amazing costume. But moving on from that, the shredded black cape hanging from his shoulders was just wicked, completing him in more ways than one could imagine. Very imposing.
Spawn:
I don't even know what to say when discussing this, except wow, it is really cool and absolutely stunning. It is enthralling, vast and red, ripped and torn, and is just really, really exceptional when all is said and done. It also does some cool things.
Batman:
When Christopher Nolan stepped up and redid Batman, we were all thrilled with the end result. Then there was the cape that came in with the revamping, and oh my soul, was I ever delighted?! It's damn near perfect, and has plenty of trippy things that it can do. And it's huge. It just spreads out everywhere with such style, and it is a knockout. Wow… really.
Jamie Lannister:
This was just one of those breath-taking moments. The purity, the beauty, the length, the detail, all hanging from the Kingslayer's shoulders, a shattered oath swathed in purity, but undeniably something spectacular. I think it's such a good look for him.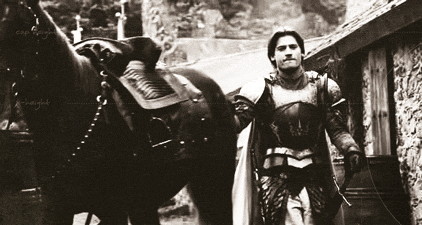 Loki:
See now, I am a huge fan of green. So when there was this green cape, I fell in love with it immediately. The cape is flattered immensely by Loki's outfit, further (though not the dastardly helmet so much), and it all came together. But that cape… just going back to it… flowing, green, demanding, and mesmerising. I am a fan!
Dracula:
The infamous blood drinker has to be on the list. One of the original capes, it needs to be acknowledged for all that is awesome, dark, gothic, and truly vampiric.
Faora:
Again, we are going Man of Steel here. My heart almost gave out watching this, so many stunning capes making their appearances! Now, Faora definitely had a stunner with her. Black, solid, forbidding, it was thrilling. Zod's was like hers; also exciting, but I cannot find a nice picture of it. But between them, they had lovely capes.